Discover our food offering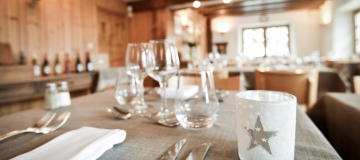 Restaurant
From mid-December to mid-april we offer half board with breakfast and diner included.
The restaurant il also open for non-resident hotel guests.
Unique and ephemeral menu for 25 €
Our chef Jordan
Jordan has been working in our restaurant since 2019
A young 28-year-old cook, Jordan has been in the kitchen since he was 16, but he discovered his passion for cooking with his grandmother at a young age.
Jordan offers you light and inventive cuisine. Master of his menu, he can express his creativity without constraint and create an ephemeral menu every day.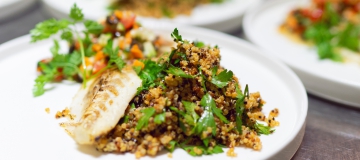 Discover our daily menu
The restaurant opens its doors January 20 th for the winter season